Sign up starting September 1st, 2017
for Read & Play or Library Time:
Click Here
Read & Play for ages birth to 3 on Tuesdays at 10:05 am.
Read & Play for ages 3 to 6 on Tuesdays at 10:30 AM or 1:30 PM.
Library Time is for homeschoolers grade 1 & up on Tuesdays at 11:05 AM.
Come to the Library on Tuesdays, starting September 19th, for stories, activities, crafts, and much more!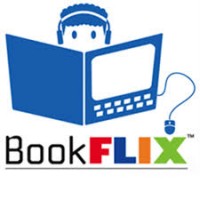 Bookflix is animated picture story books matched with a non-fiction book.  Each book pair may also have 2-3 games/puzzles.
Using a Book:
Select a subject to see the pairs of books. When you select a pair, you then can play the story or read the non-fiction book.
Each book's puzzles/games can be accessed after selecting a book pair.
Resources section in the upper right side is for parents and librarians.

 What is 6 by 6? This program emphasizes the six skills that parents and caregivers can help children develop before they learn to read, at about the age of 6.
The 6 by 6 program was created by the Johnson County Library and adopted by the State Library of Kansas to promote statewide.
6 by 6 is funded by a grant from the Scott Community Foundation along with materials provided by the State Library of Kansas.
What does 6 by 6 do for you?  It provides parents and caregivers with fun ideas, activities and reading material to share with their children.  Thanks to the grant, we are able to provide paperback books to each child who attends our weekly programming.  We were also able to purchase educational items to put together early literacy kits.  These kits touch on the different areas that help little minds build learning skills.