Did you know that the State Library has audiobooks, ebooks, and digital storybooks that are available to all Kansas residents? Most will need a Kansas Library eCard, which you may get at any public, school, or academic library in Kansas.
Visit https://kslib.info/digitalbooks to learn more. Since there is more than one option and some services may not work for all devices, we would recommend clicking into the "Instructions & Devices" section off the main page. Choose your device, and you'll see which services work for it along with an instructions link.
Here are a few of the many options the State Library of Kansas has to offer: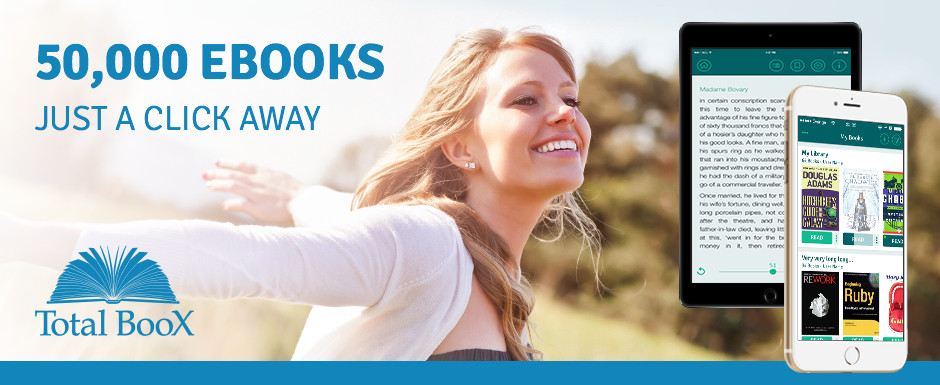 NEW!
Download as many ebooks as you want from our catalog of 50,000 ebooks, and start reading immediately, with no holds, no expirations, no limitations, no fines. Reading is free, courtesy of your library.
Get Started with TotalBoox:  Click Here

What is Cloud Library? An ebooks & audio service containing mostly fiction from larger publishers and larger-name authors.  All functions from searching, checkout, to reading can be done inside the software/app. You need a Kansas Library eCard to login to the app or software.