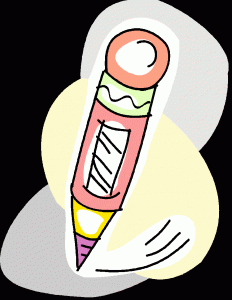 The Young Author's Contest will once again be open until the end of February. The contest is open to students grades 1 through 12 who attend Scott County Schools or who are patrons of the Scott County Library.
All contestants will receive a Certificate of Recognition. One winner will be selected from each grade level. Winning manuscripts will be hardbound and become property of the Scott County Library where the book may be checked out to the general public.
The Deadline is Feb. 27th at 5 PM! Call Julie O'Brien, 872-5341, or pick up and entry form @ your library!
2010 Young Author Contest