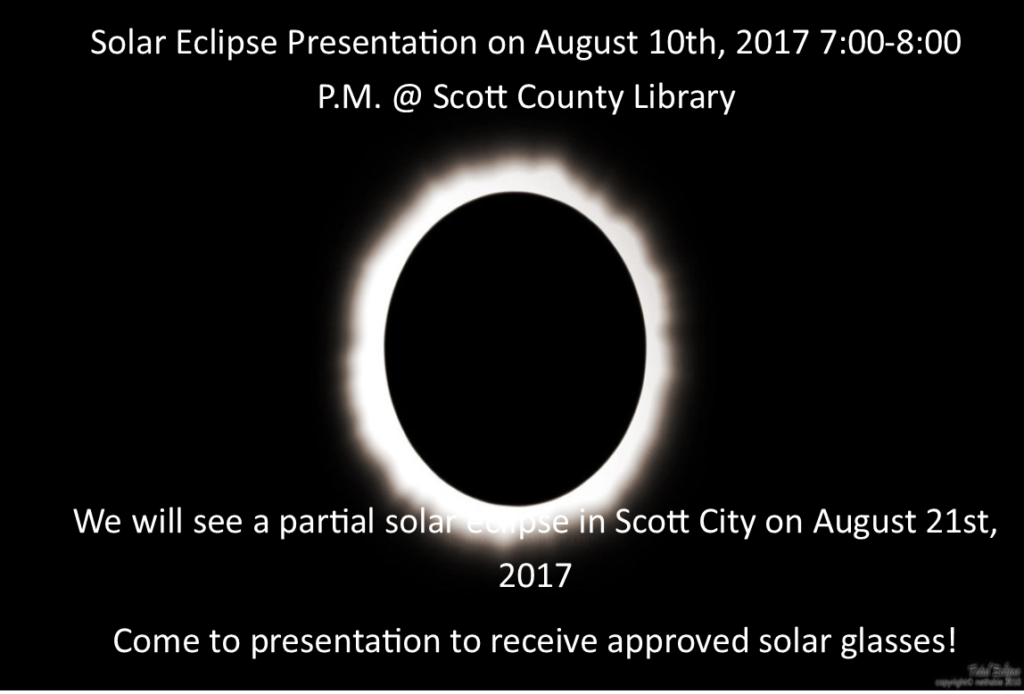 Did you know there will be a solar eclipse on August 21st, 2017?!
Come learn a little about what to expect with the solar eclipse! Get approved solar eclipse glasses just for coming to listen! Thank you, Star-Net!
Solar Eclipse Presentation by Jim Hunter
August 10th, 2017 from 7:00-8:00 p.m. at the Scott County Library
For all ages! There will be hands-on activities and a craft for children!