Scott County Library is excited to participate in the
All American City Celebration

on Saturday, August 13th!

The Library will be sponsoring a Kid's Poster Contest and hosting an afternoon concert.
The theme of the poster,
"What I Like About Scott City/County"
must conveyed in the poster in order to be eligible for a prize. Posters will be divided into the following age groups:
Ages 3-6
Ages 7-12
Ages 13-15
Ages 16-18
A winner will be chosen from each age division.
Entries are due to the Scott County Library on or before 5 p.m. on Friday, August 12th, 2011.
Entry forms and the poster may be picked up at the Library and will be available in the Library Fair Booth during the
Scott County Free Fair, July 21 – 25, 2011
The Afternoon Concert in the Library will Feature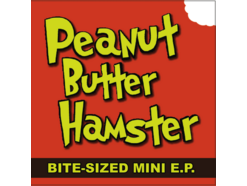 Terry Wright and

Peanut Butter Hamster Band

at 3:00 pm
PEANUT BUTTER HAMSTER is on a mission to promote fun, education, good behavior, friendship and positive life style choices through "Music You AND Your Kids Will Love!"
Want to listen to some Good Clean Fun?  Pick up a PB Hamster CD for $10 at the Library (includes a $5 off coupon!).  $1 from each purchase goes toward Children's Programming in Your Library!
Terry will have the New CD available as well at the PB Hamster Band Performance on August 13th! 
Join Us and Celebrate our All American City