Scott Community Foundation is having a Giving Day for the non-profit organizations who have funds set up in Scott County.
Scott County Library is one of those funds. Giving Day is set for November 28th, 2017.
See the picture below to find who all has a fund and if you would like to donate, do so on November 28th @ the Scott Community Foundation.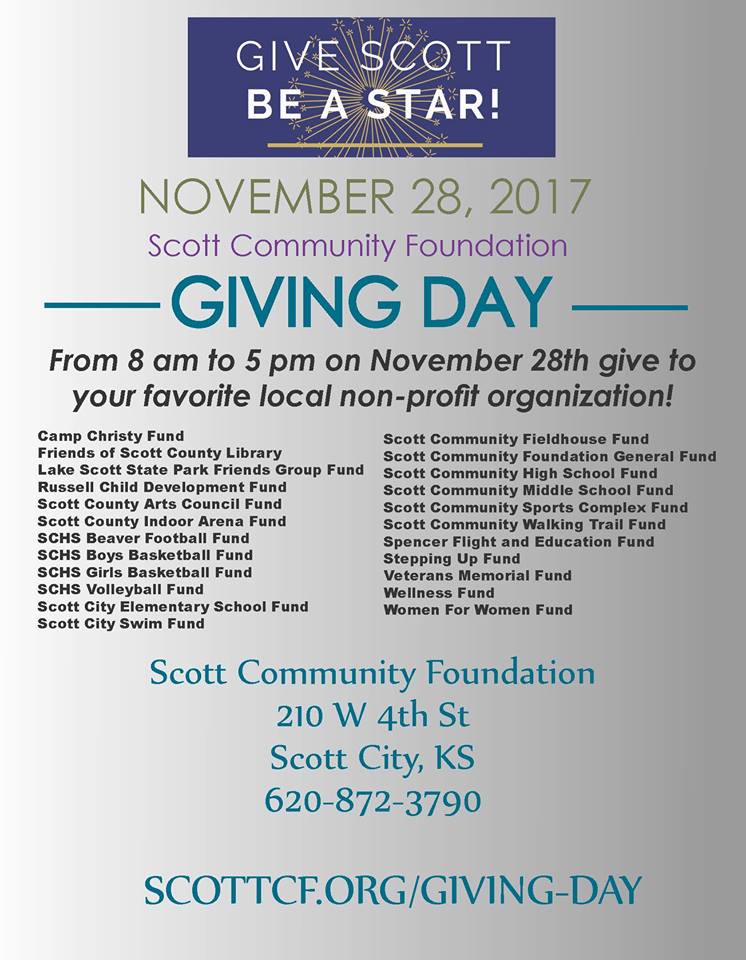 Scott Community Foundation Giving Day