Kansas will celebrate 150 years.  You can join the celebration at these websites:  https://ks150.kansas.gov/Pages/default.aspx  and https://kansas150slk.blogspot.com/
You can also access these links on the left side of our website under Kansas 150!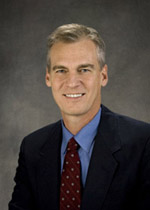 As your Governor, I encourage all Kansans to be engaged in commemorating this historic milestone of Kansas' 150th birthday. It is a wonderful opportunity for all of us to reflect on where we have been, celebrate what is good about Kansas, and plan for our bright future.
I hope you will join me in commemorating the Kansas Sesquicentennial throughout 2011.
Governor Mark Parkinson
The Kansas Sesquicentennial