Archive for the 'News' Category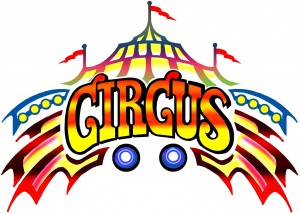 Sign up has begun for Lapsit, Storytime, and Library Time.  All programs are on Tuesdays during the School year and begin September 16, 2014.
Lapsit for ages birth to 3, Tuesdays @ 10:05 AM
Storytime for ages 3 to 6, Tuesdays @ 10:30 AM OR 1:30 PM
Library Time for ages 1st grade and up, Tuesdays @ 11:05 AM

This is our last week in the LAB-rary for our Summer Reading Science Camp, BUT it doesn't mean you are out of time! 
Haven't started reading? 
Haven't signed up? 
NO WORRIES!  

You have until July 15, 2014

to finish the program and receive fun gifts and coupons for your efforts!
Stop in TODAY and become a Super LAB-rary Scientist!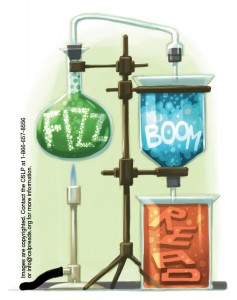 It's time to sign up for Summer Reading Science Camp 2014 starting Monday, May 19th!
Ages birth through Adult are invited to sign up for our annual programming that begins with a Kick Off Night on June 3, 2014 @ 7:00 pm.  Mad Science of Oklahoma will present a Fizz Boom Pop science night at the Lab-rary for all ages!
Programs in the Lab-rary begin on June 10th and will include lots of hands on experiments to promote reading and exploration.  A Family Exploration Activity is also part of the programming during June in which families can win an invitation to a Super Science Night!  Coupons and prizes sponsored by Dairy Queen, Cakery Bakery, Braun's Butcher Block, Farm Bureau, Heartland Foods, and the Scott County Fair Board are awarded weekly!
Enroll at the Lab-rary (that's fun term for our library this summer) or Online!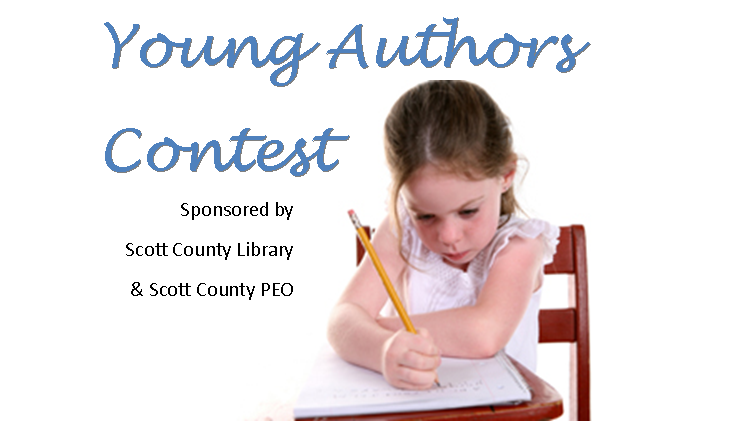 It is time again for the Young Author Contest.  Entries will be accepted through April 29, 2014 at 6:00 PM.   Any student in any school in Scott County is eligible to enter the contest. The contest is open to 1st through 12th grade. . Winners will be announced on May 12th with a reception on August 24, 2014.
Participants in grades 7-12 can enter three divisions; Fiction Story, Children's Picture Book and Graphic Novel. Students in grades 7-12 may participate in one or all of these categories. A children's picture book is formatted in 32 pages including the title page with illustrations. The Graphic Novel category is similar to a comic book story.
New for 2014 is a Poetry Contest open to grades 1-12! One winner will be selected in this division. Only ONE ENTRY per student is allowed. The Winning Poem will be awarded a special prize TBA. ALL poems will be bound into the 2014 Scott County Library Poetry Anthology and will be available for check out to the general public. This anthology will not be available for purchase at this time. All entries require an Entry Form which can be downloaded from our Young Authors Page.
2014 Poetry Contest Theme is "Farm".
All poems should be centered on this theme but are allowed artistic license as long as the theme is incorporated.
 Guidelines and information are available to view and print from the Young Authors Page on this website, or you may stop by the library to pick them up. You may also call the Library at 872-5341 if you have questions. Thanks for your participation!
Scott County Library & Scott County PEO


Check out the best thing in digital magazines – Zinio for Libraries.
With Zinio for Libraries you may preview the entire library collection, checkout what you want – as much as you want, and keep the magazine issues in your personal reading list for as long as you want – no return or check-back in required.  View the magazines online on your PC/Mac or download for offline viewing with handy mobile apps.  What could be better?!
You need to create two log-in accounts to take full advantage of Zinio for libraries.  The first account enables the permanent checkout of the magazine issue and make it always available for the entire library community.  The second account enables a personal Zinio.com reading account populated with your personal library of checked out magazines for streaming or downloaded/offline reading.
Click on our Zinio Digital Magazines Tab  or watch this video to Get Started!
Cookies with Santa coming to Storytime!
Lapsit, Storytime & Library Time Kids & Parents are invited to our special
Story time with Santa at
either
10:30 AM or 1:30 PM
Tue., December 3rd.
Santa will read a wonderful Christmas story followed by pictures and cookies!
The State Library of Kansas has added TumbleBooks online eBooks for kids to its long list of free resources for Kansans. 
TumbleBooks will read aloud or kids can read along picture ebooks for all ages.  The collection includes fiction and nonfiction.  There is no sofware required and no login necessary.  TumbleBooks works on your computer or mobile device!   AR Approved:  The Accelerated Reader information is also available for each book!  Just click the picture below and start reading!